Deadline: 16 November 2015
Terre des Hommes Netherlands has marked tackling child abuse and violations of SRHR as an important theme is its current strategic plan and thus has launched a call for proposals for the Promotion of Sexual and Reproductive Health and Rights (SRHR): A Call focusing on Ending Child Marriage and Child Pregnancies in Uganda.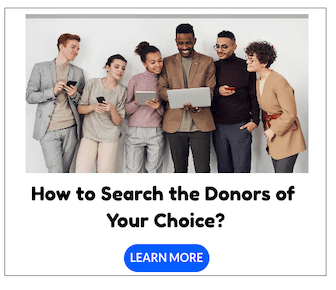 Despite the existing legal and policy frameworks in Uganda, there are still high levels of child sexual violence and abuse. For instance, Child Marriage (CM) continues to rob millions of girls around the world of their childhood. It forces them out of education and into a life of poor prospects, with increased risk of violence, abuse, ill health or early death. Police statistics in Uganda show that 21 children are (sexually) abused every day. According to UNICEF's 2015 report, "State of the World's Children ̈, national statistics show that 40% of women in Uganda were below the age of 18 at the time of marriage. One in every four girls between 15 and 19 is already a mother or pregnant with her first child in Uganda (UNFPA report).
Concerns
Inadequate resources necessary to support implementation of laws and policies which then translates to poor facilitation of government departments involved in preventing and responding to child protection threats;
Poor staffing of key government departments (e.g. social welfare departments) that are instrumental in monitoring and responding to child abuse;
The low capacity and motivation of duty bearers (police, judiciary and Civil Society Organisations) on preventing and responding to child abuse, child marriage and Female Genital Mutilation (FGM);
At community level, there are weak systematic reporting and referral mechanisms which means children, caregivers and communities might be reluctant to report incidents that happen.
Objectives
Children at risk (especially girls) are increasingly aware of their rights and devastating effects of Child Marriage and early pregnancies thus claim their SRHR
Children (especially girls) have increased access to quality formal & non formal education and health services
Families and communities are increasingly aware of the harmful impact of Child Marriage and early pregnancies thus protect children
Government protects children (especially girls) from Child Marriage and prevent violations of SRHR by making or reviewing and adequately implementing laws and policies
Law enforcement agencies convict abusers of children
Civil society organisations protect the rights and best interest of children
The private sector increasingly contributes to ending CM and promoting SRHR
Strategies
Advocacy to ensure enforcement of the legislation and operationalisation of related policies on child marriage and child pregnancies
Empowerment of children especially girls through school clubs and community groups
Service provision for girls/ victims of CM including education/ vocational education/ psycho social support/ support in income generating activities
Community-based child protection structures are supported and actively take part in protecting children from CM and early pregnancies
Members of judiciary and police staff are trained on child protection and child-friendly interview techniques
Eligibility Criteria
TdH-NL is inviting non-governmental organisations (NGOs or CSOs) with the required framework to submit a full proposal. This call is open to organisations to apply independently as well as in a consortium / in partnership (i.e. more than one applicant)
The following areas in Uganda are eligible for funding: Central, East and Northern Regions.
Applicant as well as (if applicable) co-applicants need to be fully registered in the country of implementation
Applicant as well as (if applicable) co-applicants need to demonstrate a successful track record in addressing child abuse and / or violations of SRHR
The proposals need to show a coherent programmatic approach
The proposed project needs to be based on the Theory of Change with related outcomes.
How to Apply
Interested applicants can submit their proposals at the address given on the website.
For more information, please visit this link.