Deadline: 31 January 2016
Nominations are open for the two awards under Mary Byron Project whose motive is to honor innovative programs that demonstrate promise in ending the generational cycle of domestic violence.The two awards are: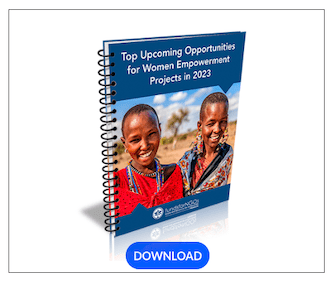 Roth Awards
Celebrating Solutions Award
One Roth Award and four Celebrating Solutions Awards will be presented under the project.
The Mary Byron Project was established in 2000 in memory of the young woman whose tragic murder led to the creation of automated crime victim notification technologies. As a nationally recognized thought leader on domestic violence, the Mary Byron Project cultivates and supports efforts that extend beyond crisis management to attack the root causes of this epidemic and help build safer, healthier communities.
2016 Celebrating Award: The Mary Byron Project created the Celebrating Solutions Awards to showcase and applaud local innovations that demonstrate promise in breaking the cycle of intimate partner violence.
2016 Roth Award: The Roth Award was created specifically for programs that address the issue of intimate partner violence in an underseved or vulnerable population.
The fifth Celebrating Solutions Award & the Roth Award, has been created specifically for programs that address the needs of underserved or vulnerable populations. These programs provide services to those who are identified as such based on characteristics that include age, race, ethnicity, gender, faith, disabilities, low socio-economic status, non-English speaking, sexual preference, and surprisingly, victims from economically-comfortable suburban areas who traditionally do not know how to avail themselves of services or who are too ashamed to find them. In general, there is a lack of resources for these specific populations, or the individuals have difficulty accessing available resources.
Grant Information: Cash reward of $10,000 in recognition of their pioneering efforts will be awarded.
Eligibility Criteria
The program's primary focus must address the issue of intimate partner violence in an underserved or vulnerable population.
The nominated program, the agency or organization, the core components and primary innovations of the program being nominate must have been operating for a minimum of three (3) years(established no later than October 31, 2012for the 2016award year)
The program must be in existence when the nomination is made.
The program must be part of a non-profit or government agency.
The program should be replicable, or if it is national in scope, the program should have applications for individual communities, regardless of their size or ethnic population.
The entities not eligible for Roth Awards are:
Past Celebrating Solutions Awards and Roth Award winners.
Organizations other than non-profit or governmental.
Organizations operating outside the United States or a U.S. territory.
Individuals
Basic research
How to Apply
Interested applicants can send their complete nomination forms at the address given on the website.
For more information, please visit The Mary Byron Project.