Deadline: 15 January 2016
Are you a scientist? An entrepreneur? A researcher? An innovator? A student? Or are you just someone who has a great idea or startup company and are looking to change the world?  If yes, GIST Tech-I Competition is for you!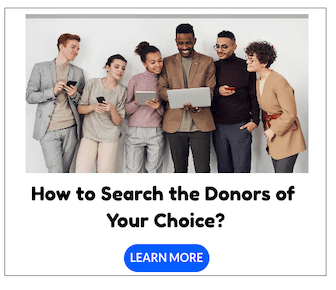 Global Innovation through Science and Technology (GIST) is currently inviting applications for its GIST Tech-I Competition. It is an annual competition for science and technology entrepreneurs from emerging economies worldwide. The GIST Tech-I Competition is designed to encourage and support technology and science entrepreneurs to launch and/or grow a company through:
Training and mentorship with successful entrepreneurs, scientists, angel investors, and venture capitalists
Networking opportunities
Access to capital through networking opportunities
Prizes to support your entrepreneurship goals
National and international visibility for your idea or enterprise
Program Sectors
Agriculture, ICT, health, energy, or even aerospace!
Eligible Countries
Afghanistan, Albania, Algeria, Angola, Argentina, Armenia, Azerbaijan, Bahrain, Bangladesh, Belarus, Belize, Benin, Bhutan, Bosnia & Herzegovina, Botswana, Brunei, Bulgaria, Burkina Faso, Burundi, Cambodia, Cameroon, Cape Verde, Central African Republic, Chad, Chile, Colombia, Comoros Islands, Congo (Republic of), Congo, Costa Rica, Cote D'ivoire, Djibouti, Dominica, Dominican Republic, Ecuador, Egypt, El Salvador, Eritrea, Ethiopia, Fiji, Gabon, Gambia, Georgia, Ghana, Guatemala, Guinea, Guyana, Haiti, Honduras, Hungary, Indonesia, Iraq, Jamaica, Jordan, Kazakhstan, Kenya, Kiribati, Kosovo, Kuwait, Kyrgyzstan, Laos, Lebanon, Lesotho, Liberia, Libya, Macedonia, Madagascar, Malawi, Malaysia, Maldives, Mali, Marshall Islands, Mauritania, Mauritius, Mexico, Micronesia, Moldova, Mongolia, Montenegro, Morocco, Myanmar (Burma), Mozambique, Namibia, Nepal, Nicaragua, Niger, Nigeria, Oman, Pakistan, Palau, Panama, Papua New Guinea, Paraguay, Peru, Philippines, Qatar, Romania, Rwanda, Samoa, Sao Tome and Principe, Saudi Arabia, Senegal, Serbia, Seychelles, Sierra Leone, Solomon Islands, Somalia, South Africa, South Sudan, Sri Lanka, St. Lucia, St. Vincent and the Grenadines, Suriname, Swaziland, Syria, Tajikistan, Tanzania, Thailand, Timor-Leste, Togo, Tonga, Tunisia, Turkey, Turkmenistan, Tuvalu, Uganda, Ukraine, United Arab Emirates, Uzbekistan, Vanuatu, Vietnam, West Bank and Gaza, Yemen, Zambia, Zimbabwe.
Eligibility Criteria
The applicant must be a citizen of at least one of the GIST countries (mentioned above) or emerging economies.
The applicant cannot hold dual citizenship or permanent residency in a non-GIST country or emerging economy.
All applications must focus on science or technology solutions with market potential in a GIST eligible country or emerging economy, or broader.
The applicant must be at least 18 years old and can be through 40 years old on January 15, 2016.
How to Apply
Applicants must apply online through the website.
For more information, please visit Tech-l Competition.