Deadline: 31 May 2016
The Council for the Development of Social Science Research in Africa (CODESRIA) and The Centre for African Studies Basel (CASB) call for applications for the 2nd CODESRIA/CASB Summer School in African Studies and Area Studies in Africa.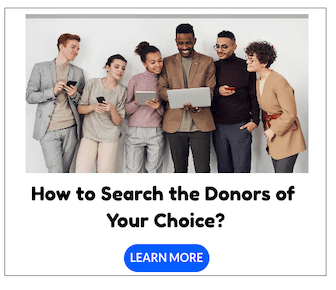 The Summer School sets out to stimulate and consolidate interdisciplinary approaches in research on Africa, but also in other regions of the world undertaken from within the African continent. It focuses on African Studies as an instance of area studies and seeks to identify themes that are theoretically, conceptually and methodologically relevant to the reflection on the intellectual challenge of Africa as an object of knowledge and its contribution to general scholarship while inquiring into the relevance of the findings to African approaches to other regions.
The forthcoming CODESRIA/CASB Summer School in African Studies and Area Studies in Africa will address the prevalent demand – implicit or explicit – that knowledge produced in Africa (as in other regions in the so-called developing world) should be practically based, solution-oriented, relevant for development. It will focus on conceptual challenges this may entail.
Objectives
The goals of the Summer School can be broadly defined in the following manner:
The Summer School allows PhD and MA students, under the guidance of senior scholars, to engage critically with new theoretical, conceptual and methodological developments in African Studies and Area Studies in Africa in general and make them relevant to their work;
The Summer School stimulates PhD students to reflect on the potential relevance of knowledge on Africa to the task of improving our theoretical, conceptual and methodological tools both for the disciplines as well as for interdisciplinary work;
The Summer School fosters among PhD students a sense of belonging to a community of scholars in pursuit of knowledge and scholarship;
The Summer School encourages junior scholars to work towards carving a space for African Studies or Area Studies in Africa in general in the broader field of scholarship and in this way helping to place Africa right at the centre of knowledge production.
The Summer School serves to identify young scholars who wish to develop or finalise a PhD-project in the field of African Studies and Area Studies in general and to further support them in their pursuit of their career goals.
Programme Structure
The main elements of the learning event are five one-day workshops that will address these challenges along the following lines:
Research design: Conceptual problems vs. practical problems

This unit introduces participants to fundamental epistemological issues around the production of knowledge by making a distinction between basic research (conceptual problems) and applied research (practical problems).

Analytical design: Formulating problems

This unit elaborates on the nature of basic research by exploring the ways in which it can be understood as research which helps to formulate problems for which there may already be solutions or, at any rate, which require solutions to be worked out.

Practical design: Formulating solutions

This unit is the counterpart to the previous one (formulating problems) and focuses on the process of identifying problems for which solutions can be worked out.

Policy design: How solutions work in the real world

The focus of this unit is on the political, economic and social conditions which must be met for a solution to be effective.

Evaluation design: Checking the relevance of research

This unit introduces participants to the important task of drawing up criteria to ascertain the extent to which the implementation of research results can be used to improve research design.
Eligibility Criteria
The summer school is open for PhD students enrolled at an Institute of Higher Education in any country.
The application of PhD students enrolled in African and Swiss institutions is encouraged.
How to Apply
Participants will be selected on the strength and merits of:
One duly completed application form;
A cover letter;
A five-page application in which they explain:

what they are working on, and
how their work relates to the topic of the Summer School;
In addition, applications must be supported by a CV and two letters of recommendation.
All application documents must be submitted via email.
For more information, please visit CODESRIA.