Deadline: 26 February 2016
The European Commission is seeking proposals from organisations to enhance the capacities of Georgian civil society, particularly via networking, and to contribute to the capacities of the other state led process in the field of migration in line with relevant EU-Georgia Agreements, in particular the Visa Liberalization Action Plan.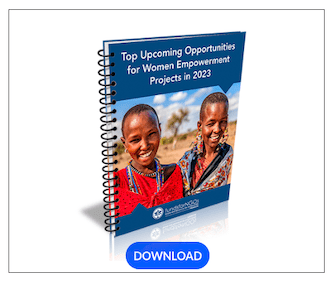 Objectives
Promote rights of migrants, protect migrants against exploitation and exclusion, and support the fight against trafficking in human beings;
Foster the links between migration and development;
Promote durable livelihood solutions for returned and potential migrants;
Promote right to asylum and standards of international protection of refugees;
Increase the capacity of migration management-related Georgian NGOs to participate and constructively contribute in livelihood/migration-related human rights centered policy creation and implementation;
Support fighting irregular immigration and support in readmission procedures with complementary human rights centered assistance.
Priorities
Proposals containing these elements will be given a priority:
Inclusion of gender mainstreaming in livelihood programmes and other measures related to participatory, balanced socio-economic integration of (potential) migrants;
Use creative approaches on how to involve and/or benefit persons from disadvantaged and/or marginalized groups.
Grant Information
Any grant requested under this call for proposal must fall between EUR 300,000 to EUR 330,000.
Eligibility Criteria
In order to be eligible for a grant, the lead applicant must:
be a legal person and
be non-profit-making and
be a specific type of organisation such as: non-governmental organisation and
be established in a Member State of the European Union or Georgia
be directly responsible for the preparation and management of the action with the co-applicant(s) and affiliated entity(ies), not acting as an intermediary and
have at least three years' experience of working in the field in Georgia or ENI countries at the time of the submission of an application.
The lead applicant must act with co-applicants that participate in designing and implementing the action, and the costs they incur are eligible in the same way as those incurred by the lead applicant.
Co-applicants must satisfy the eligibility criteria as applicable to the lead applicant.
The applicants and co-applicants  may act with affiliated entities that include:

Entities directly or indirectly controlled by an applicant (daughter companies or first-tier subsidiaries). They may also be entities controlled by an entity controlled by an applicant (granddaughter companies or second-tier subsidiaries) and the same applies to further tiers of control;
Entities directly or indirectly controlling the applicant (parent companies). Likewise, they may be entities controlling an entity controlling the applicant;
Entities under the same direct or indirect control as the applicant (sister companies).
How to Apply
The application procedure consists of two phases:

Concept notes
Full proposals

In the first instance, only concept notes must be submitted for evaluation. Thereafter, lead applicants who have been pre-selected will be invited to submit a full application.
For more information, please visit Europaid and download the guidelines.