Deadline: 5 January 2016
The Commonwealth Foundation awards annual grants for sustainable development projects that contribute to effective, responsive and accountable governance with civil society participation. The grants are open to civil society organisations (CSOs) working in Commonwealth Foundation eligible member countries. (List mentioned below).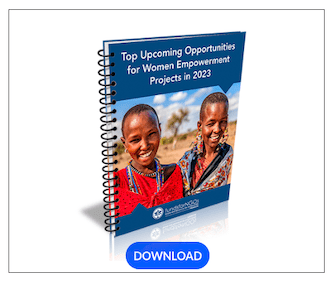 The Commonwealth Foundation's mission is to develop the capacity of civil society to act together and learn from each other to engage with the institutions that shape people's lives, as we work towards a more effective, responsive and accountable governance with civil society participation.
In addition to awarding grants to civil society organizations (CSOs), the grants programme will broker knowledge and ideas. It will support innovation, share replicable and sustainable models, and promote good practices across the participatory governance sector.
Grants Available & Duration
Up to £30,000 per year
Multi-year funding available (up to three years)
Grants programme objectives
The grants programme has three objectives:
To deliver an efficient and effective programme which is responsive to the development needs of CSOs across the Commonwealth.
To complement the effectiveness of the Foundation's projects by providing grants to CSOs beyond those supported through the programme work.
To generate knowledge and understanding of participatory governance and its benefits in promoting effective, responsible and accountable governance within the Commonwealth by supporting models of good practice.
Eligible Countries
This is the current list of Commonwealth Foundation member countries that are eligible for projects to be undertaken in their country.
Antigua and Barbuda*, Bangladesh, Barbados*, Brunei Darussalam, Cameroon, Ghana, Guyana*, India, Jamaica*, Kenya, Lesotho, Malaysia, Maldives*, Malta, Mauritius*, Mozambique, Namibia, Nigeria, Pakistan, Papua New Guinea*, Rwanda, Seychelles*, South Africa, Sri Lanka, St Lucia*, Swaziland, The Bahamas*, Tonga*, Trinidad and Tobago*
Note: *Small Island Developing States in Caribbean, Pacific and Indian Ocean eligible for grants under the SAMOA Pathway focus area.
Key Dates
The call for applications opens at 12.00 GMT on 1 December 2015
The deadline for submission of the preliminary application form is 17.00 GMT on 5 January 2016
Preliminary applications will be assessed in January and February 2016
Shortlisted applicants will be invited to submit a full application in March 2015
The deadline for submission of full applications is 29 March 2016
All applicants will receive a formal notification on the outcome of their application by the end of July 2016 at the latest.
Are you eligible to receive commonwealth foundation's grants? Check out in the Next article.