There are certain criteria for applicants, partners and the proposed project to be eligible for funding under the cross-regional grant competition, a joint call of OFID and UNDP. Following are the eligibility criteria:
Applicants and partners should be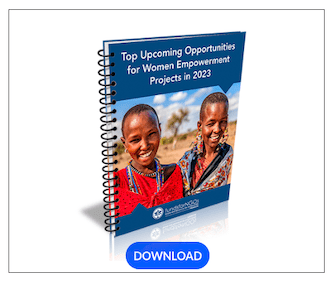 Registered and operate in the following countries:

Middle East and North Africa – Djibouti, Egypt, Jordan, Lebanon, Morocco, Somalia, State of Palestine, Sudan, Syria, Tunisia, and Yemen.
Europe and Central Asia – Albania, Armenia, Azerbaijan, Belarus, Bosnia and Herzegovina, Bulgaria, Georgia, Kazakhstan, Kosovo, Kyrgyzstan, Republic of Moldova, Montenegro, Romania, Serbia, Tajikistan, Macedonia, Turkey, Turkmenistan, Ukraine, Uzbekistan.

Non-profit organizations registered under the relevant laws of the country where it is registered.
Directly responsible for the preparation, management and implementation of the project and need to demonstrate prior experience in implementing activities in the thematic areas mentioned above.
An applicant/partnership can submit more than one application. There is no restriction to the number of applications an organization may participate as partner.
Proposed Projects must
Identify and showcase concrete development solutions in thematic areas mentioned above.
Focus on technology, know-how and knowledge transfer.
Have regional or cross-regional coverage – projects should be developed in partnership between at least two different participating countries, including at least one from each region, with strong emphasis on the lower-income countries.
Deal with testing and implementing new approaches, adapting existing approaches to new contexts, or applying what has been learned from previous work.
Demonstrate the potential for community-level impact; replication and/or scaling up; and sustainability.
Projects targeting vulnerable populations affected by crisis- youth, women, refugees and host communities, internally displaced people and communities in need of rebuilding in the MENA region will be prioritized.
How to Apply?
Expression of Interest Phase:
Develop an initial project idea and provide a clear concept of what project an organization wants and is qualified to do.
Fill the Expression of Interest Form
Submit the completed Expression of Interest form along with a copy of the certificate of registration translated into English indicating non-profit status of the organization to UNDP via email.
Applicants will receive an acknowledge of receipt of the documents.
At this stage, the applying organizations may or may not have an existing partnership. If the partnership is not already in place, applicant can ask support from UNDP to match it with a potential partner from another region.
Full Application Phase
The applicants must have a partnership at this stage. Applicants need to complete Full Application Form and Budget along with Letter of Commitment for each one of the organizations involved in the project. Certificate of registration of each partner translated into English must be attached along with the mentioned forms and submitted via email.
Note: All project related documents must be submitted in English language.
For more information, please visit the Call Page.