Applications Open from 10 November 2015 to 10 December 2015.
National Institutes of Health is inviting applications for grants to facilitate the planning, designing and initial research focus of Regional Centers of Research Excellence in Non-communicable Diseases including cancer, in low and middle-income countries (LMICs).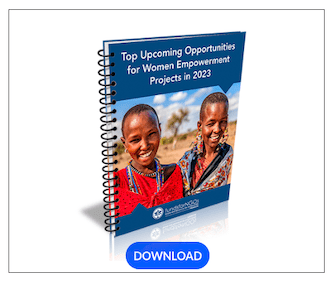 Research plans can focus on NCDs in populations across the lifespan, from pregnancy/fetal development through childhood and adolescent to all stages of adulthood including aging adults. Additionally, NCD research can focus on primary prevention, secondary prevention, screening, diagnosis and/or treatment of NCDs.
Focus Areas
Strengthen scientific quality and volume;
Boost collaboration;
Fortify the scientific shared core facilities;
Enhance research activities; and
Provide the scientific evidence needed to inform public policy to create a sustainable model empowering LMIC institutions.
Award Information & Duration
The combined budget for direct costs for the two-year project period may not exceed $400,000. Application budgets are limited to no more than $200,000 in direct costs in any single year.
Eligibility Criteria
Applicants organizations can be:
Higher Education Institutions: Public/State Controlled Institutions of Higher Education & Private Institutions of Higher Education

The following Public or Private Institutions of Higher Education:

Hispanic-serving Institutions
Historically Black Colleges and Universities (HBCUs)
Tribally Controlled Colleges and Universities (TCCUs)
Alaska Native and Native Hawaiian Serving Institutions
Asian American Native American Pacific Islander Serving Institutions (AANAPISIs)
Nonprofits Other Than Institutions of Higher Education: Nonprofits with 501(c)(3) IRS Status (Other than Institutions of Higher Education)
Nonprofits without 501(c)(3) IRS Status (Other than Institutions of Higher Education)

For-Profit Organizations: Small Businesses For-Profit Organizations (Other than Small Businesses)
Governments: State Governments, County Governments, City or Township Governments, Special District Governments,Indian/Native American Tribal Governments (Federally ecognized), Indian/Native American Tribal Governments (Other than Federally Recognized), Eligible Agencies of the Federal Government, U.S. Territory or Possession
Other: Independent School Districts, Public Housing Authorities/Indian Housing Authorities, Native American Tribal Organizations (other than Federally recognized tribal governments), Faith-based or Community-based Organizations, Regional Organizations, Non-domestic (non-U.S.) Entities (Foreign Institutions)
Applications from LMIC institutions are strongly encouraged.
How to Apply
Applicants must download the application form available on the website and filled applications must be sent via post or e-mail.
For more information, please visit Planning for RCRE in NCD.