Deadline: 11 November 2015
The United Nations Development Programme (UNDP) is currently seeking applications from the eligible applicants for the post of Monitoring and Evaluation Specialist (Coordination), based in Kinshasa, DR Congo.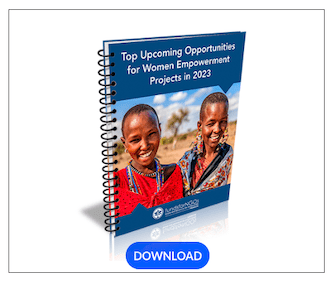 UNDP works in more than 170 countries and territories, helping to achieve the eradication of poverty, and the reduction of inequalities and exclusion.
Key Job Responsibilities
The Monitoring and Evaluation Specialist will perform the following functions-
Implementation of HR strategy in the CO; effective implementation of the internal control, proper design and functioning of the HR management system;
Full compliance of HR activities with UN rules and regulations, UNDP policies, procedures and strategies. Interpretation of HR policies and regulations and advice to senior managers on their applications, taking into account their particular needs;
Continuous analysis of corporate HR strategy and policies, assessing the impact of changes and making recommendations on their implementation in the CO. Continuous research of the matters related to conditions of service, salaries, allowances and other HR policy matters. Elaboration and introduction of measurement indicators, monitoring and reporting on achievement of results;
Advice to Senior Management on HR new practices and their implementation (succession planning, career development and transition), strategic recruitment, advice on contract modalities, learning plan and performance evaluation);
CO HR business processes mapping and elaboration/establishment of internal Standard Operating Procedures (SOPs) in HR management, control of the workflows in the HR Unit;
Leads the advocacy for the implementation, monitoring and compliance of the HR policies including gender and harassment, career development and knowledge management. Full compliance and completion by CO s/m of the Harassment course;
Development of procedures and practices that contribute to enhanced and improved HR management;
Management of transparent and competitive recruitment and selection processes including updated job descriptions, proper job classification, vacancy announcement, screening of candidates, organization and chairing of interview panels, making recommendations on recruitment. Oversight of recruitment under UNDP projects. Development and maintenance of data base of job applications;
Advice to office management on s/m competencies. Advice on s/m career development and training needs through the RCA;
Full compliance of the guidelines of the Appointment and Promotion Panel;
Advice to the CO management in contracts guidelines pertaining to staffing compliance;
Monitoring and tracking of all transactions related to positions, recruitment, HR data, benefits, earnings/deductions, retroactivity, recoveries, adjustments and separations through Atlas;
Validation of cost-recovery charges in Atlas for HR services provided by UNDP to other Agencies.
Elaboration and implementation of the protocol for performance appraisal process, facilitation of the process, elaboration of performance evaluation indicators in consultation with the Senior Management;
Implementation of effective systems for the performance evaluation, including training to supervisor for an effective use of the tool leading to career development. Advice on work plan, monitoring and performance team evaluation;
Effective learning management including establishment of the Whole Office Learning plan and individual learning plans in collaboration with the Senior Management;
Provision of effective counseling to staff on career advancement, development needs, learning possibilities;
Design and implementation of training for operations/ programme staff on HR issues;
Synthesis of lessons learned and best practices in HR;
Sound contributions to knowledge networks and communities of practice.
Eligibility Criteria
Applicants must have-
Master's Degree or equivalent in HR, Business Administration, Public Administration or related field;
5 years of relevant experience at the national or international level in providing HR advisory services and/or managing staff and operational systems;
Experience in the usage of computers and office software packages (MS Word, Excel, etc) and experience in handling of web based management systems;
Fluency in French and English.
How to Apply
Applications must be submitted through online process.
For more information, please visit UNDP.