Deadline: 11 November 2015
The United Nations Development Programme (UNDP) is currently seeking applications from the eligible applicants for the post of Communications Specialist, based in Kinshasa, DR Congo.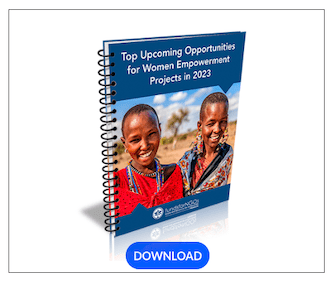 UNDP works in more than 170 countries and territories, helping to achieve the eradication of poverty, and the reduction of inequalities and exclusion.
Key Job Responsibilities
The Communications Specialist will perform the following functions-
Planning and elaboration of communications needs assessments for CO (projects, country programme and corporate change initiatives, electronic bulletins, programme fact-sheets, quarterly country office briefings, etc);
Elaboration of the CO communications and outreach strategy based on the corporate communications strategy, namely documenting best practices, producing reporting and testimonies on results;
Constructive and timely advice on inclusion of communications components in programme formulations to integrate advocacy and communication strategies into all aspects of UNDP's development programme;
Elaboration and implementation of the CO publications strategy and plan based on the corporate publications policy;
Identification and development of storylines for publications and substantive articles contributing to debates on key development issues;
Coordination and management of all CO publication activities, including content management, norms for publishing, design, liaison with printers and other suppliers to oversee production and supervision of publications dissemination;
Design of the office web sites based on corporate requirements in cooperation with the ICT staff;
Supervision and preparation of the content for the web sites ensuring consistency of the materials;
Creation and promotion of campaigns to local and regional media that position UNDP and influences the development agenda based on current programme and new initiatives;
Management, promotion and dissemination of corporate advocacy materials for launching flagship initiatives and publications such as the Human Development Report;
Creation, promotion and maintenance of public information campaigns on UNDP activities, results of MDGs, UN Reform, etc. in association with other staff from Business Development Team;
Identification and synthesis of best practices and lessons learned directly linked to programme country goals and activities;
Monitor practices, and project-specific news and developments in order to ensure guidance to the office that reflects the best and most current available information;
Provides advice and support to UNDP inputs to CCA, UNDAF, CPD and other documents;
Sound contributions to knowledge networks and communities of practice including corporate communications repositories;
Organization and provision of training, consultancy and advice to UNDP staff on communications.
Eligibility Criteria
Applicants must have-
Master's degree in media relations, journalism, publishing;
5 years of relevant experience at the national or international level in public relations, communications or advocacy;
Previous experience with a multilateral or international organization is helpful but not mandatory;
Experience in the usage of computers and office software packages, good knowledge and experience in handling of web-based management systems;
Fluency in French and English;
Knowledge of national language an asset.
How to Apply
Applications must be submitted through online process.
For more information, please visit UNDP.