Deadline: 11 April 2016
Food and Agriculture Organization of the United Nations (FAO) is currently seeking applications from the eligible applicants for the post of Project Coordinator in Kampala, Uganda. The duration of this post is 2 years.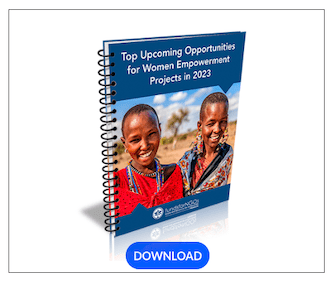 The Project Coordinator will lead the Technical Management Unit (TMU) and will responsible for the overall administration, technical implementation and day-to-day coordination and monitoring of the project activities including budgeting, planning and reporting.
FAO promotes good practice in addressing governance challenges across its Strategic Objectives by strengthening its contribution to global governance, identifying mission-critical governance issues at national, regional and multilateral levels.
Key Jobs Responsibilities
The Project Coordinator will perform the following functions-
Provide technical leadership on the development, the implementation and evaluation of the project including work plans.
Review relevant documents, strategic and budget and finance- related reports; identifies priorities, liaises with relevant parties; identifies follow-up actions.
Coordinate and reviews the assessments of issues and trends for the implementation of the project and the preparation of impact evaluation or equivalent studies.
Lead the preparation of various written outputs, e.g. background papers, analysis, substantial sections of reports and studies, inputs to publications.
Contribute to consultative and other meetings, conferences, to include proposing agenda topics, identifying participants, preparation of documents and presentations.
Lead capacity development activities, design and delivers training workshops, seminars, makes presentations on assigned topics/activities.
Lead field missions, including provision of guidance to external consultants, government officials and other parties.
Prepare terms of reference for consultants; manages of project personnel, equipment and assets; prepares procurement
Provide technical backstopping to ensure quality and effectiveness of project implementation.
Lead promotion and advocacy for good practice in commercial forestry.
Act as Secretary of the Project Steering Committee.
Perform other duties as required.
Eligibility Criteria
Applicants must have-
Advanced university degree in Forestry, Natural Resource Management, Economics or Business Administration and Management.
Seven years of relevant experience in the planning, development and operational management of projects and/or
Work experience in more than one location or area of work, particularly in field positions is desirable.
Extent of knowledge of the Ugandan forestry sub-sector, and specifically commercial forestry in Uganda, East Africa sub region or within the African region.
Extent and relevance of knowledge and experience in working in the United Nations System and/or FAO's programming mechanisms and/or donors such as the European Union Development Fund (EDF) is considered a strong asset.
Internationally recognized certification or post-graduate qualification in project management or natural resources management/economics is considered an advantage.
Working knowledge of English, French or Spanish and limited knowledge of one of the other two or Arabic, Chinese.
How to Apply
Applicants must submit their applications through online process.
For more information, please visit FAO.