Deadline: Ongoing
The World Resource Institute (WRI) is currently seeking applications from the eligible applicants for the post of Water Program Associate based in Bangalore, India.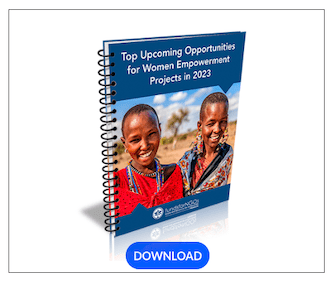 The WRI is an environmental and development research and policy organization that creates solutions to protect the Earth and improve people's lives.
Key Job Responsibilities
The Water Program Associate will perform the following functions-
Serve as lead water staff person in India, coordinating with Global Director, Water Program, Director, WRI India, and India Director of the Cities and Transport Program.
Coordinate with relevant national, state, and municipal governments and other stakeholders about WRI's water risk analysis, data, and related work.
Lead the application of Aqueduct and local water risk data, analysis, and development of solutions and recommendations for decision-makers in key metropolitan regions in India.
Coordinate with Aqueduct and Natural Infrastructure for Water project teams, as well as WRI's Governance Center, to coordinate funded project demonstrating forest-water mapping tool applications in India and provide feedback to the project teams on needed improvements.
Liaise with local water data and analysis experts in India, as well as researchers developing granular water models for India, such as NASA's SALDAS high-resolution water model.
Cultivate ideas and tools to integrate relevant data sets from Indian agencies, interalia ISRO, NRSA, DMA, and various ministries, departments, universities and civil society researchers.
Assist with fundraising proposals and background information and writing for prospective project funders.
Supervise the work of junior researchers and interns, as appropriate.
Develop analytical framework for assessing regional water risk and use Aqueduct and local data in close collaboration with Water Program staff to apply to metropolitan areas like Bangalore.
Evaluation and design of institutional mechanisms for the operationalization of the tools, processes and systems for regional and urban water management.
Work with WRI water and economics experts to develop customized analysis of watershed solutions and economic tradeoffs among potential water risk reduction strategies.
Help to ground-truth results and conclusions associated with forthcoming forest-water maps in specific watersheds in India.
Support efforts to communicate about WRI's water-related work in India, including analytical content to non-technical audiences, media, and existing and prospective funders.
Represent WRI's Water Program and WRI Ross Center for Sustainable Cities work through presentations at relevant conferences and workshops.
Eligibility Criteria
Applicants must have-
Master's degree required in hydrology, water resources management or a related environmental science or policy discipline.
Minimum 5 – 8 years of highly relevant, full-time work experience, dealing in natural water management and how water management can be done in urban planning.
Excellent academic performance and strong analytical capability. Should had worked in the water related projects, in conservation of natural water bodies.
Ability to communicate complex concepts clearly both orally and in writing, with excellent demonstrated skills in English.
Highly organized and detail-oriented; experience managing complex processes or projects.
Strong interpersonal skills; demonstrated ability to build a strong network of professional relationships.
Comfort working with staff at all levels of experience.
Demonstrated ability to work well in a fast-paced environment and to juggle multiple assignments with little supervision.
International work experience and/or foreign language skills.
Excellent computer skills, ideally including proficiency in GIS mapping software.
How to Apply
Applications must be submitted through online process.
For more information, please visit WRI.