Deadline: 10 March 2016
Atlas Corps is seeking applications from world's non-profit leaders for fellowship program to address critical social issues by developing leaders, strengthening organizations, and promoting innovation. The Atlas Corps Fellowship lasts 6-18 months and is offered three times a year.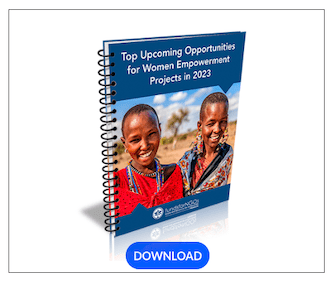 Fellows serve full-time at Host Organizations, develop leadership skills, and learn nonprofit best practices through the Atlas Corps Global Leadership Lab professional development series and networking opportunities with other Fellows who are skilled nonprofit professionals from around the world.
Atlas Service Corps, Inc. (Atlas Corps) started in 2006, is an international network of nonprofit leaders and organizations that promotes innovation, cooperation, and solutions to address the world's 21st century challenges.
Benefits
Program-related international travel (U.S. Fellows only)
Program-related domestic travel
Basic health insurance
Monthly stipend for basic living expenses (shared housing, food, local transportation)
Documentation (DS-2019) that enables the Fellow to obtain a J-1 visa.
Placement at a Host Organization
Participation in the Atlas Corps Global Leadership Lab (nonprofit management training series
Fellowship Information: Fellows will receive a total of $1,460/month.
Eligibility Criteria
2 or more years of relevant experience in the nonprofit/NGO/social sector
Bachelor's degree or equivalent
English proficiency (oral, writing, reading)
35 years or younger
U.S. citizens are not eligible for the U.S. Fellowship
Commitment to return to your home country after the 6-18 month fellowship
How to Apply
Interested applicants can apply via given website.
For more information, please visit Atlas Corp Fellowship.