Deadline: 2 March 2016
The United States Agency for International Development-Uganda (USAID/Uganda) is seeking applications from qualified U.S. and Non U.S. organisations to propose innovative and effective approaches that increase the participation of people with disability (PWD) in USAID activities and strengthen the capacity of Disabled People's Organization (DPO's).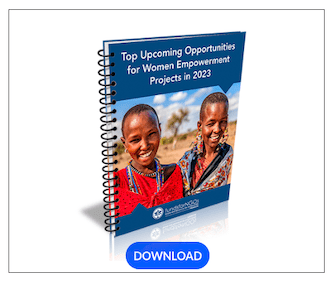 Areas of Interest
USAID seeks applications for projects that integrate people with disabilities in USAID Mission programs and strengthen the capacity and leadership of DPOs. Activities could include, but are not limited to:
Areas for Disability Funding Support
Increase participation of people with disabilities in new or existing USAID programs
Strengthen and Support Disabled People's Organizations (DPOs)
Grant Information
Subject to availability of funds, USAID intends to provide $6 million, for grants in two categories below in total estimated cost over one to three years to support these activities.
Small fund programs ranging from $20,000 to $300,000
Large fund programs ranging from $300,000 to $600,000
Eligibility Criteria
Applications should be from qualified U.S. or non-U.S. entities, such as private, non-profit organizations (or for-profit companies willing to forego profits), including private voluntary organizations, universities, research organizations, professional associations, and relevant special interest associations.
Local DPOs are strongly encouraged to apply
Mainstream (non-DPO) organizations applying for funds must include in their application letter(s) of signed support from local DPOs they intend to partner with for the purpose of the project.
Partners new to USAID may submit applications.
USAID will not accept applications from individuals. All applicants must be legally recognized organizational entities under applicable law. PIOs are not eligible to apply for funding under this program.
How to Apply
Interested applicants can submit their applications electronically at the address given on the website.
For more information, please visit Expanding Participation of People with Disability.