Anyone who has worked on the financial side of a non profit organisation will be familiar with the debate around exactly how much money, if any, should be kept in reserve. Resources donated to your organisation were intended to support a cause not to sit in a bank account, yet nonprofits just like any other company need financial reserves for cash flow and emergencies. Every organisation is unique, but to help you answer this question we have created a quick guide on how best to manage your organisations reserve finances.
For many organisations who struggle to raise funds or deliver all the projects they aspire to, maintain a cash reserve in case of emergencies can seem like a luxury. However financial reserves prove to be absolutely vital for thousands of organisations every year and all around the world when they face financial difficulties. The long term health of your organisations depends on its ability to resist shocks and a cash reserve is a vital part of any sustainability strategy. Yet recent reports suggest that many non profits do not have sufficient operating reserves in their accounts for a "rainy day".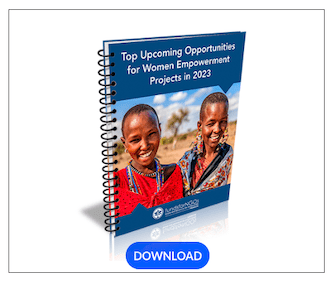 In nonprofit accounting, an "operating reserve" is commonly used to refer to unrestricted cash on hand available to sustain an organization, and nonprofit boards usually specify a target of maintaining several months of operating cash or a percentage of their annual income, called an Operating Reserve Ratio. The reserve is in place to protect against unexpected financial shocks such as delayed payments, unexpected building repairs, or economic conditions.Other factors to take into account include cash requirements, long term strategies, business plan and risk tolerance.
Each NGO or nonprofit should set its own reserve goal and lower limit based on an analysis of its cash flow and expenses. Try to take a long term view and try to highlight any previous financial shocks the organisation has had to endure. Organisations that have contracts or fees with regular and reliable payments don't need as much in cash reserves as organizations that rely on periodic grants, fundraising events or campaigns, or seasonal activities.
To protect your organisation's operating reserve ratio, there should be a management and board agreement  about how funds can be used, when they should or shouldn't be used and  who is authorised to use them.
It is appropriate at this moment to challenge a myth that many people believe about nonprofits, that they cannot or should not make a profit. In fact, just like any other organisation it needs to make a profit, often referred to as surplus in nonprofit terms, to avoid operating at a deficit. Organisations will absolutely come in for criticism if they focus on profit or continue to aggressively fundraise whilst maintaining excessive reserves, but maintain a few months of operating costs is extremely justifiable for the long term health your organisation.
Organisations should always be prepared to be open and honest with donors on their financial reserve policy. People donating to your cause deserve to know why you are not spending certain monies you already have. Donors who care for your organisation and who want to see it be successful and grow will understand the reasons for having a backup plan just in case.
One other source of guidance is Charity Navigator which was founded in 2001 as arbiter of financial ratings for larger nonprofits that raise significant sums from the general public. They calculate a Working Capital Ratio to evaluate the adequacy of cash reserves. This determines how long, in years, a charity could sustain itself using only its net liquid assets. The Working Capital ratio is defined as:
(Short Term Assets – Short Term Liabilities) / 12 Months Expenses * Executive Service Corps
In order to garner the most points toward a top rating by Charity Navigator, most non-profits would need a ratio greater than 1. This is the equivalent of 12 months or more of Working Capital. Food Banks and Humanitarian Relief Supplies can get by with less, while Museums and other non-profits that have lots of "bricks and mortar" need much more according to Charity Navigator.
While this is a credible goal, this is national data for large non-profits that have had decades to build their financial strength. The data on the Charity Navigator website shows a national average of .75 years or 9 months. Even in this elite group of large non-profits most have a ratio of less than a year of working capital reserves.
What is your organisation's reserve policy? How do you handle unexpected financial events? Let us know in the comments.